High School Diploma or GED/ High school equivalent
The average student completes in 4-12 months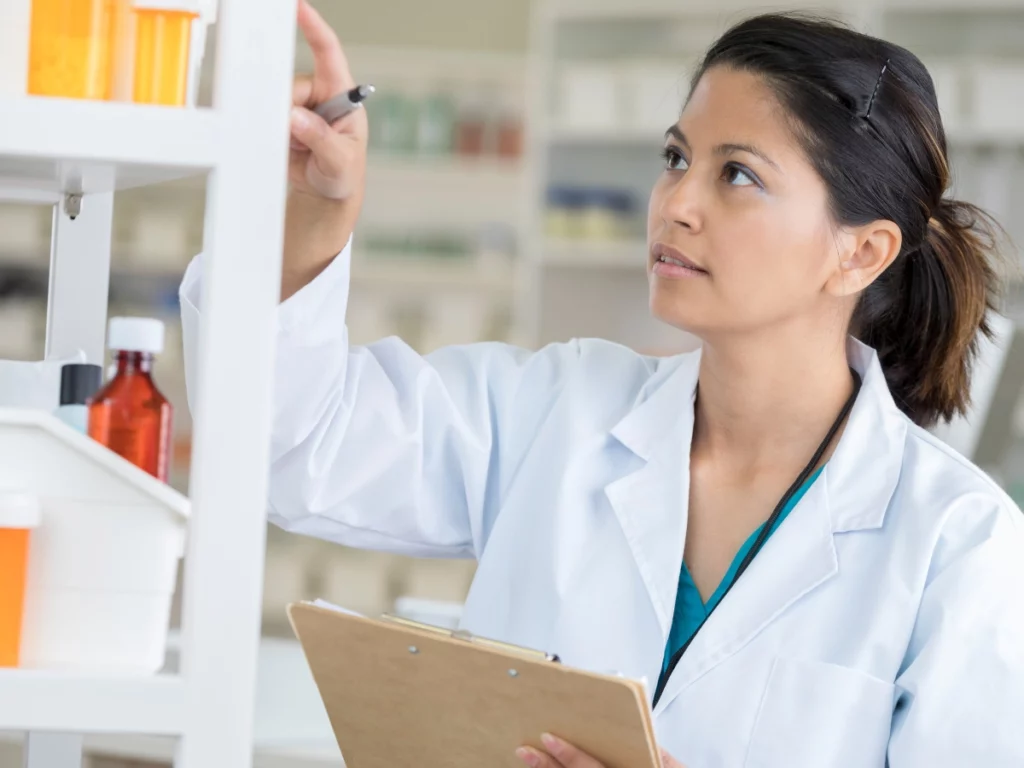 Pharmacy Technicians work closely with pharmacists to ensure the health and safety of their patients. They locate, dispense, pack, and label prescribed medication for patients that is then reviewed for accuracy by a pharmacist before dispensing to the patient. Pharmacy technicians primarily work in pharmacies, including those found in hospitals, grocery, and drug stores. Pharmacy technicians: 
Collect information needed to fill a prescription from customers or health professionals

 

Measure amounts of medication for prescriptions

 

Package and label prescriptions

 

Organize inventory and alert pharmacists to any shortages of medications or supplies

 

Accept payment for prescriptions and process insurance claims

 
Enter customer information, including any prescriptions taken, into a computer system

 

Answer phone calls from customers

 

Arrange for customers to speak with pharmacists if customers have questions about medications or health issues

 
Pharmacy Technicians learn the essential skills needed to work in a pharmacy, process prescription medications and assist the pharmacist. Blackstone's curriculum covers a range of topics including working knowledge of medical and pharmaceutical terminology, pharmacy calculations, pharmacology, body systems and disorders, ethics, and professionalism. To enhance your knowledge and skills Blackstone also includes prep materials and exam costs for PTCE certification. 
Through established partnerships with Walgreens and CVS Pharmacy, our required externship allows students to apply the knowledge and skills learned through our pharmacy technician training program in a real-world environment. 
The combination of Blackstone's Pharmacy Technician Program and the 160-hour externship will prepare you to pass the Pharmacy Technician Certification Examination (PTCE), administered by the Pharmacy Technician Certification Board (PTCB), and earn national recognition as a CPhT (Certified Pharmacy Technician).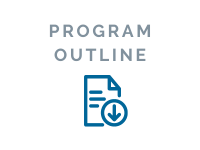 Define and explain different learning styles and learning strategies
Identify the parts of speech, the parts of sentences, and sentence type
Demonstrate knowledge of guidelines for grammar, punctuation, editing
Identify and define common medical prefixes, suffixes, and roots
Define anatomical and pharmaceutical terminology and identify relevant abbreviations
Describe the duties of a pharmacy technician
Identify the correct way to interact with customers and patients face-to-face and over the telephone, while protecting patient confidentiality
Explain the various laws and ethical standards that affect the pharmacy technician occupation
Explain the similarities and differences between retail and health-system pharmacies
Identify the forms of technology utilized in the pharmacy setting
Describe the process for inventory management and insurance billing
Perform relevant pharmacy calculations, including dosage calculations and measurement conversions
Explain dosage formulations and administration, as well as the effects of drugs on the body
Identify drug classifications
Describe the body systems and related diseases, disorders and treatments
Identify the different needs of pediatric and geriatric patients
Demonstrate knowledge of proper workplace etiquette
Define and explain the importance of medical ethics
Describe the process for writing effective resumes and cover-letters
Describe how to proactively search for work as a pharmacy technician
Through established partnerships with Walgreens and CVS Pharmacy, our required externship allows students to apply the knowledge and skills gained through the online Pharmacy Technician diploma program in a real-world setting.
The expansion of the health services industry from technological advances in medicine and a growing and aging population creates an increasing need for those who want to work as a Pharmacy Technician.  According to the U.S. Department of Labor, the number of Pharmacy Technicians employed in the United States is expected to grow primarily due to the growth of the healthcare industry.
According to Occupational Outlook Handbook, the median salary is $37,790
YOUR FUTURE STARTS HERE – REQUEST INFO TODAY!
BCI is committed to providing quality, relevant and affordable distance education programs that focus on the knowledge and skills needed for entry-level careers, professional development or personal goals.
SELECT THE PAYMENT OPTION THAT WORKS FOR YOU
Blackstone Career Institute makes it easy for you to receive a quality education at an affordable price point. Everything you need to complete your Online Pharmacy Technician Program with Blackstone Career Institute is included in your tuition. Choose the payment plan that best fits your needs and learn how to become a Pharmacy Technician today!
Full Payment Plan total costs includes $2,343 Tuition and $150 Registration Fee.
PAYMENT PLAN I
$99 Down, 18 payments of $133
18 Month Autopay Plan requires a Down Payment of $99 with 18 monthly payments of $133 Total cost includes $2,343 Tuition, $150 Registration Fee, and $0 Finance Fee.
PAYMENT PLAN II
$99 Down, 24 payments of $99, final payment $18
24 Month Autopay Plan requires a Down Payment of $99 with 24 monthly payments of $99, final payment of $18. Total cost includes $2,343 Tuition, $150 Registration Fee, and $0 Finance Fee.
Blackstone is aware of the unique challenges faced by military members and their families. Our Pharmacy Technician course is approved for the G.I. Bill® and Army COOL benefits. Our Admissions Team is here to guide you through our application process and assist you in accessing the education benefits you have earned.
Laura Zagnoni, Pharmacy Technician Consultant


Doctor of Pharmacy


Laura graduated with both her Bachelor of Science and Doctor of Pharmacy from the University of Arizona. Over her career in Pharmacy, she has experience in a variety of roles in several different clinical practice settings.
Although most of her experience has been as a pharmacist, Laura was a Pharmacy technician and a Pharmacy intern before becoming a pharmacist, working in a retail pharmacy, as well as the inpatient and outpatient pharmacy of a large community hospital. As a pharmacist, she has worked in a dispensing role in Community Retail, Inpatient, and Outpatient Hospital pharmacies, as well as in a consultant role at Maricopa Medical Center, a large, teaching, county hospital in the Phoenix area. While there, she was an integral member of the clinical teams on the Burn Unit, the Medical and Neonatal Intensive Care Units and covered clinical consultations throughout the rest of the hospital. Additionally, she was also a clinical practice instructor for Pharm.D. students electing a Clinical Pharmacokinetics Rotation in their final year of school. Laura left Maricopa Medical Center to accept an adjunct faculty position at the College of Pharmacy at Midwestern University in Glendale, AZ where she taught Clinical Pharmacokinetics and the Infectious Disease section of the Integrated Pharmacy Practice course. While in this position, she also served as a student liaison and valued advisor. For the last 18 years, Laura worked in a medical position with the Pharmaceutical Industry. She worked as a Medical Science Liaison for Bristol-Myers Squibb in both their Infectious Disease and Cardiovascular divisions. In this role, she educated physicians, nurses, and pharmacists on the company's medications in venues ranging from one-on-one meetings in an office to presentations at large meetings and clinical congresses. In her retirement, Laura enjoys learning about wine, traveling and is an active volunteer with the Maricopa Medical Reserve Corps.
Course Materials included
Blackstone's Pharmacy Technician Program includes resources from publishers – Pearson and Elsevier using VitalSource platforms all accessed through your Online Student account. Additionally, you will receive customized study guides directing you through all of your coursework.